Solutions
Here is a closer look at what to expect from each level we offer in our solutions packages. Regardless of the goals of your company, we have a solution level that is right for you. To best determine the solution to meet your goals and budget, contact your Account Manager.
Service Directory Listing
Put your advertising dollars where your customers are looking for services
Market your specialized services to 12,500 QUALIFIED IT customers
Enhance your brand exposure: 130,000 impressions per day (x 20 per month)
Appear in customer search results for:
DaaS / IaaS
Data Destruction / Data Recovery
Installation / De-Installation
ITAD / Recycling
IT Management
Logistics
On-Site Maintenance
Storage
Testing Facility
VoIP
and more...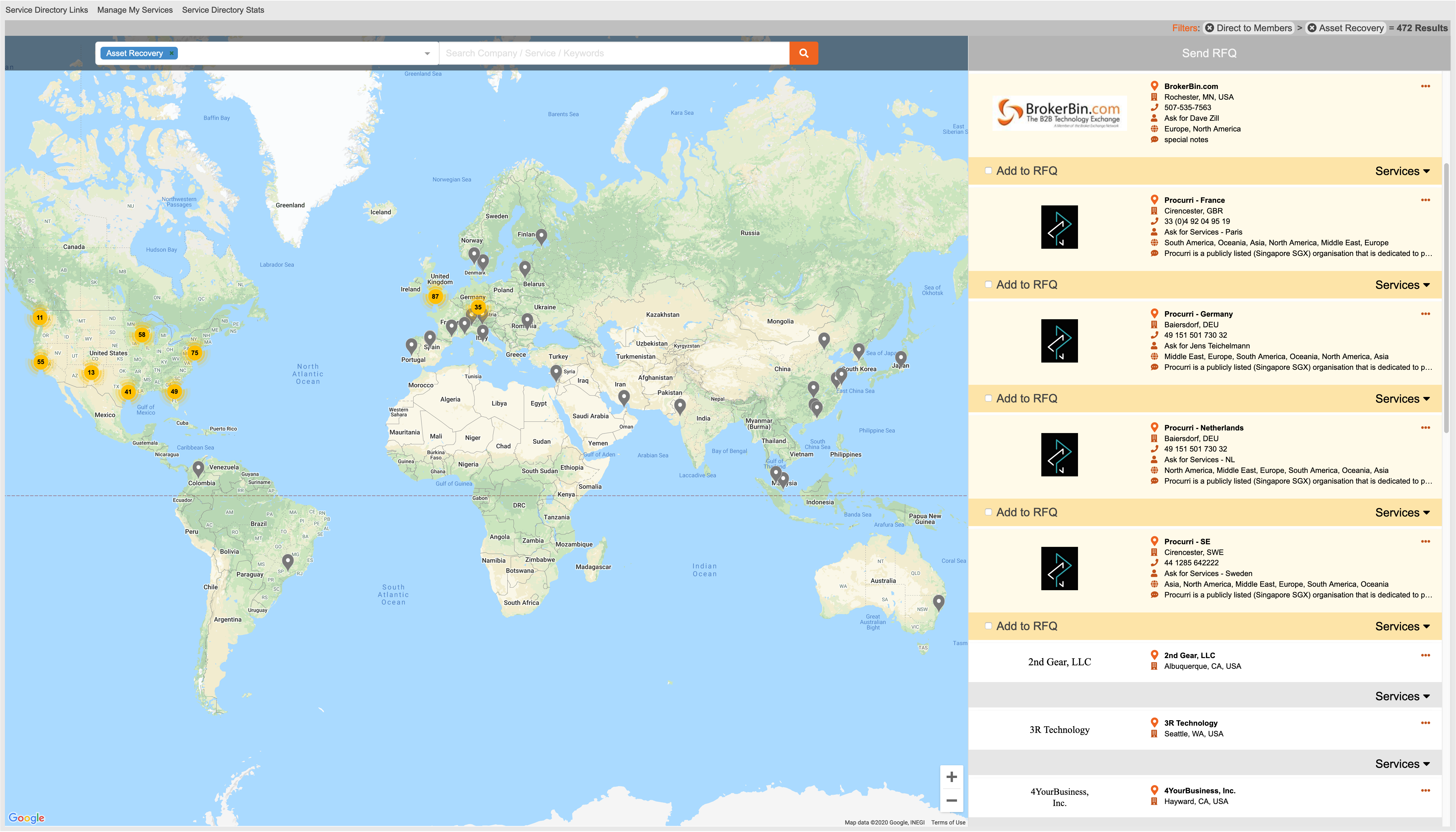 Choose from two 12-month advertising packages:
STANDARD Listing ($75/month)
PLATINUM Listing ($125/month)
Mapped Location
Logo
Service categories
Company contact details -- phone, address, business hours, website
1 contact person
RFQs
Keywords Searching
Analytics
All STANDARD benefits plus:
Highlighted listing
Preferential ranking (by relevance)
Option to add a marketing message
Option to include additional contact persons
Option to upload a service document
Take advantage of the World's largest data source for new used and refurbished IT equipment
Use BrokerBin's data to run custom inventory, pricing & forecasting reports
Custom data reports help drive your internal and external business decision process
One time reports or information can be updated daily, weekly, monthly
Power your e-commerce store, online advertising campaigns and other online marketplaces
Use Raw data to create usable information for your marketing, sales and procurement needs
Increase margins by knowing where the sweet spot for pricing is on your products
Be more competitive within the market with custom market intelligence
Get a more comprehensive and in depth report of which companies are looking for your inventory on BrokerBin
Manufacturer Specific Ads
Build brand recognition
Stand out among competition with your manufacturer of choice
Custom link back to your landing page

Increased visibility
Clickable link back to your website
130,000 searches or impressions per day x 20 (per mo)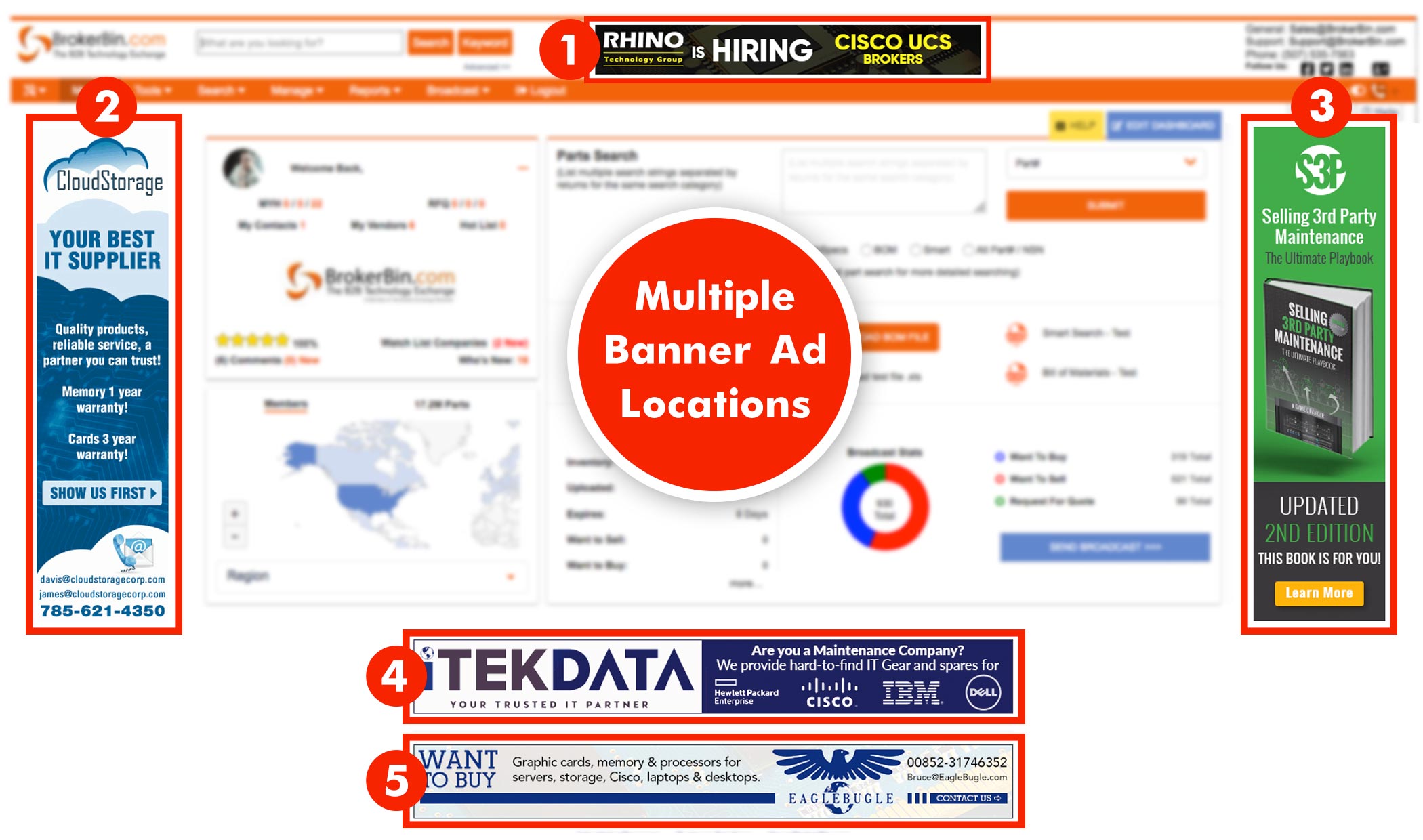 Allow your customers to search BrokerBin's vast inventory right from your website
Make sure customers on your website don't find "No Results found"
Inventory included is fine-tuned to include the items you sell
White-labeled and color matched to your website
Receive direct RFQ's from your customers
Sitemap created and submitted to search engines to help promote your online catalog
Custom catalog that targets your specific set of parts
Give your website an opportunity to grow organically